What is the one important attitude every entrepreneur must possess?
Over 15,000 participants joined the Go Negosyo Youth Entrepreneurship Summit last March 8 at the World Trade Center, led by (from left) Grab CEO and cofounder Anthony Tan, Department of Trade Secretary Ramon Lopez, US Ambasssador Sung Kim, Presidential Adviser for Entrepreneurship and Go Negosyo founder Joey Concepcion.
Our Youth Entrepreneurship Summit 2019 was a successful one, attended by over 15,000 participants who joined us at the World Trade Center, Pasay City. It was simulcast in 10 schools and universities, and the summit provided valuable insights on digitalization for both students and entrepreneurs. It was also graced by more than 30 different players in the digital space and techno-preneurs.
During the summit, I shared one important characteristic that every entrepreneur must possess. This is what we call, "The Yes Attitude." The attitude that we call "Yes" is a positive attitude that must be possessed by anyone, whether you are a student, aspire to be part of the working group or one day become an entrepreneur. A positive attitude in life is what propels many people to become successful.
People like Anthony Tan and many of the summit speakers who started their own digital businesses are here today because they have that attitude and right mindset. Many of us sometimes are challenged with so many problems, but we must remember that problems are a part of life and it is how you look at those problems and turn them into opportunities.
Many entrepreneurs actually look for problems because they are where business models emanate. Hopefully you will learn and be inspired by them and one of these days, be on the same stage they are.
Here are some of the highlights from the biggest digital youth summit held March 8.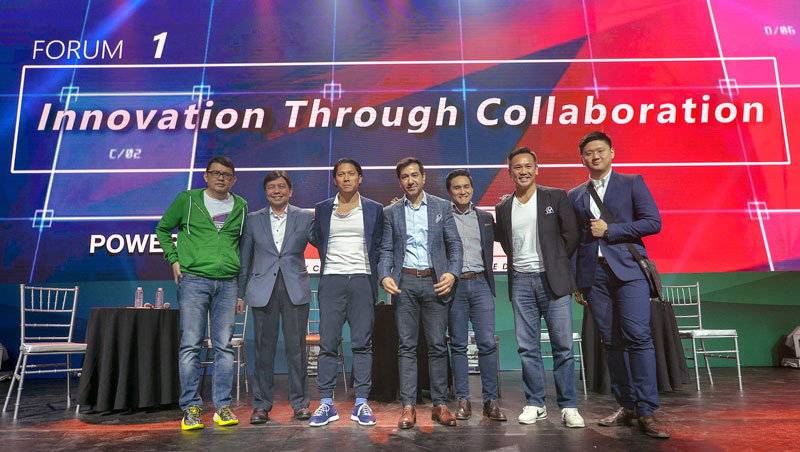 The "Innovation through Collaboration" forum featured Robbie Antonio, CEO of Revolution Precrafted; Jeffri Cheong, managing director of Gawin. PH; Patrick Wing-Ho Ngan, CEO and cofounder of QFPay International Limited; and Albert Go, regional director, Lalamove Southeast Asia. Forum moderator was Perry Lam, founder and CEO of Lam Institute.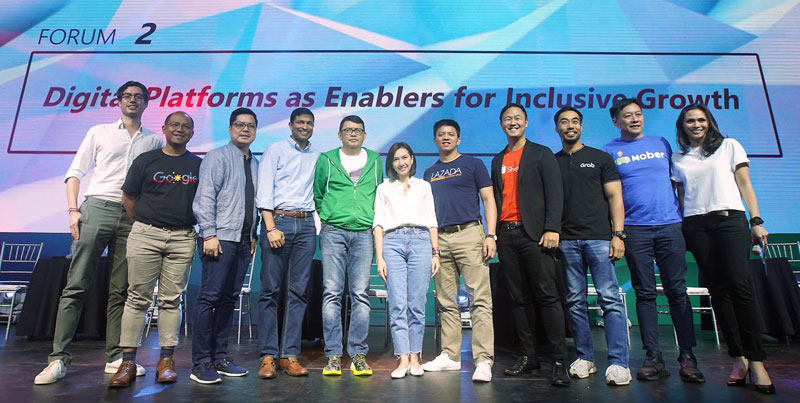 "Digital Platforms as Enablers for Inclusive Growth" showcased panelists such as Henry Motte-Munoz, CEO and cofounder of Edukasyon.ph; Kenneth Lingan, country head for the Phils. of Google; Lito Villanueva, managing director of FintQ; Anthony Thomas, CEO of Mynt; Ray Alimurung, CEO of Lazada Philippines; Martin Yu, associate director of Shopee Philippines; Brian Cu, president of Grab Philippines; Dennis Ng, founder and CEO of Mober; Crystal Lee-Gonzalez, managing director of Honestbee. Forum moderator was Issa Litton.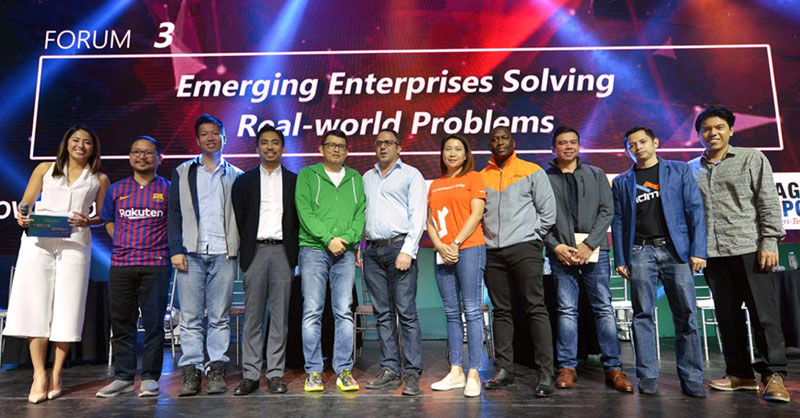 The third forum revolved around emerging enterprises that solve real-world problems: Panelists were Mario Jordan "Magellan" Fetalino III, CEO of Acudeen; Andrew Cua, CEO of Tralulu; Paolo Bugayong, cofounder and CEO of Aide; David Foote, founder and CEO, Zennya; Audrey Tanco Uy, CEO and founder of ServeHappy Jobs; Leeroy Levias Shoko, CEO of DibzTech Inc.; Dennis Layug, founder and chairperson of Apptitude; Ellard Capiral, CEO of AdMov; and Keb Cuevas, CEO of Tagani.ph. The forum was moderated by Gretchen Ho.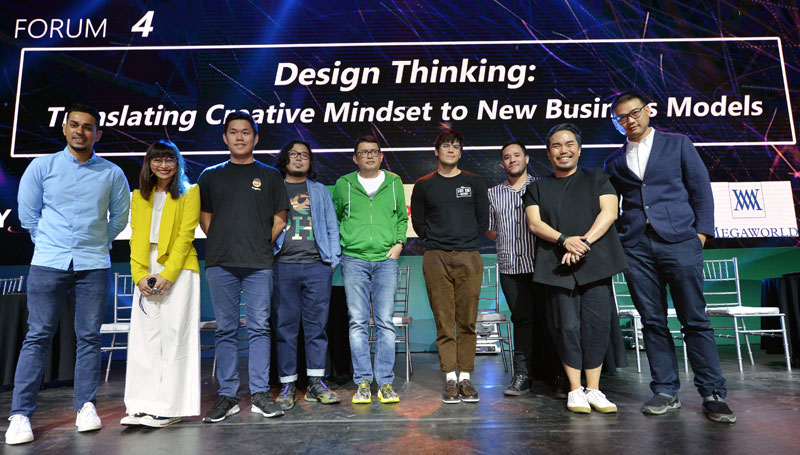 At "Design Thinking–Translating Creative Mindset to New Business Models" were Shaira Luna, photographer; Gian Javelona, CEO of Paydro and OrangeApps; Dan Matutina, graphic designer, illustrator and founding partner of Plus63 Design Co.; Dan Matutina, Erwan Heusaff, founder of Fat Kid Inside Co.; Neil Dagondon, president and cofounder of Edusuite Inc.; Pepe Diokno, film director, producer and writer; and Brian Tenorio, chair of the Philippine LGBT Chamber of Commerce. The forum was moderated by Sam YG .
---
Tags: